Advancing the science to improve the odds
MIVI is on a mission to deliver groundbreaking solutions for improving outcomes in challenging neurointerventional procedures. We go beyond current options to solve two major unmet needs identified by neurointerventionalists—improving aspiration outcomes for strokes, and reducing distal embolization.
Improving aspiration in distal strokes
Distal occlusions are notoriously difficult to access and treat. MIVI's mission is to change that equation, by delivering uncompromising performance in even the smallest sizes.
of all ischemic strokes are due to distal occlusions1
of distal occlusions do not achieve TICI-2b/3 revascularization with medical management2
1 Stroke. 2020 Oct;51(10):e296. PMID: 32757757
2 Stroke. 2020 Nov;51(11):3232-3240. doi: 10.1161/STROKEAHA.120.030227. Epub 2020 Oct 19. PMID: 33070714
REDUCING DISTAL EMBOLIZATION
The risk of a clot breaking and traveling downstream is ever present. MIVI is focused on developing technologies to reduce this risk and improve patients' outcomes.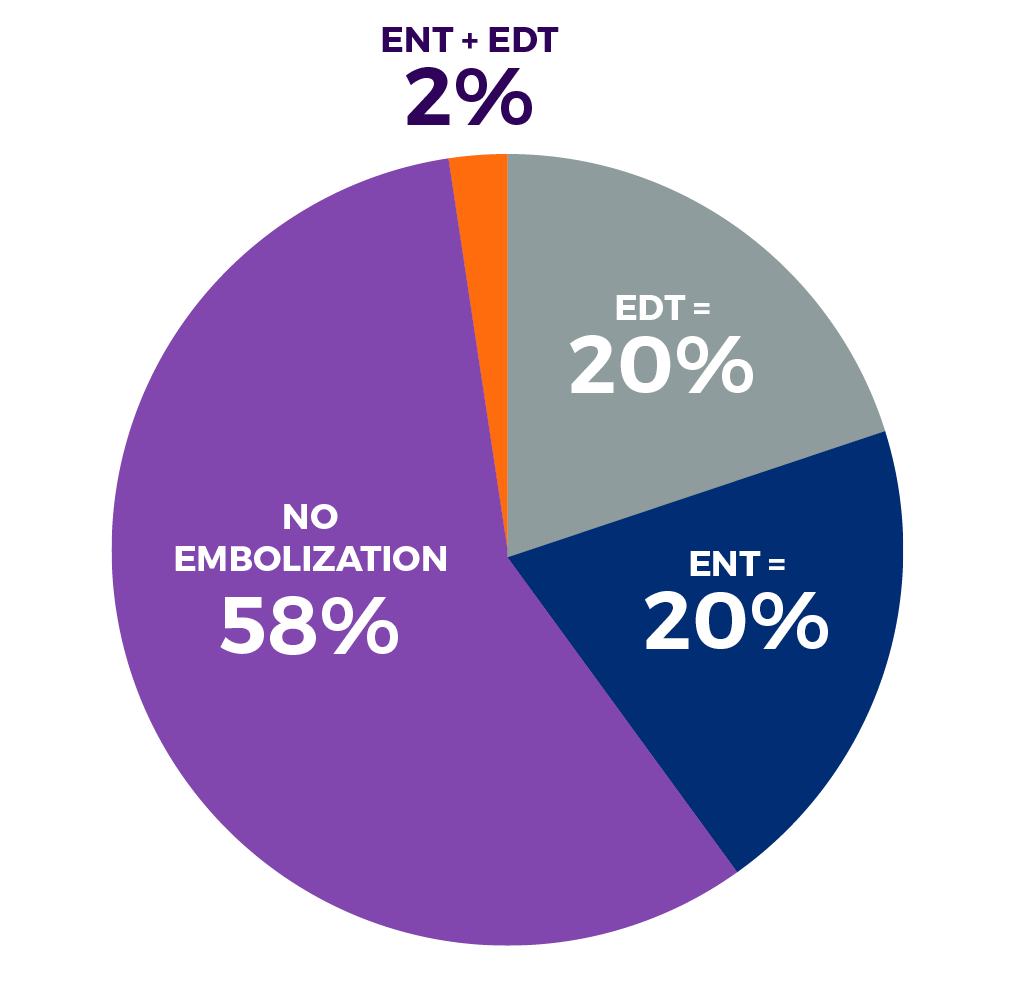 Embolization during Mechanical Thrombectomy
Overall, 42% (21/50) of patients showed embolic events following mechanical thrombectomy, including 20% (10/50) with embolization to a distal territory (EDT), 20% (10/50) with embolization to a new territory (ENT), and 2% (1/50) with both.1

Distal occlusions at procedure end can cause incomplete final reperfusion (Thrombolysis in Cerebral Infarction [TICI] 2a–2c rather than TICI3), larger infarcts, and worse clinical outcome." 2
1 Stroke. 2021 Jul;52(7):2241-2249. doi: 10.1161/STROKEAHA.120.033377. Epub 2021 May 20. PMID: 34011171
2 Stroke. 2020;51:2872–2884. doi: 10.1161/STROKEAHA.120.028956
Purple is our color for a reason. It stands for passion, and that's not too strong a word for the singular focus that drives MIVI to develop unique solutions for the treatment and prevention of strokes. From the start, we have worked closely with physicians to identify pressing unmet needs and develop superior tools for challenging neurointerventional procedures.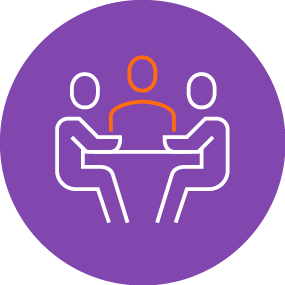 Collaborative
We work it out together with all stakeholders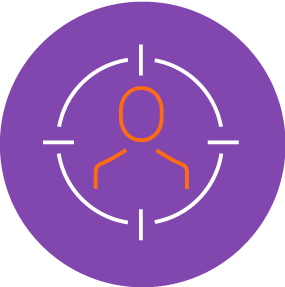 Customer focused
We exceed expectations and anticipate customers' unmet needs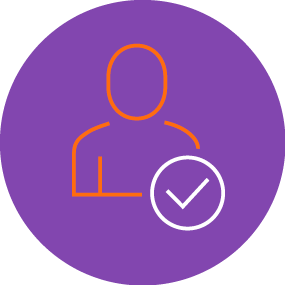 Deliberate
We know what's at stake and take it to the limit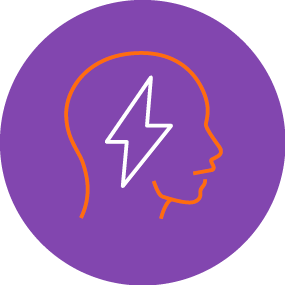 Innovative
We innovate for the future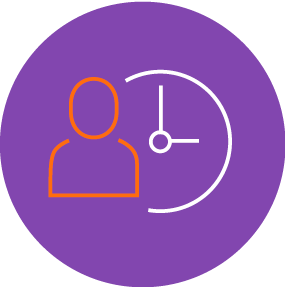 Accountable
We commit and strive to over deliver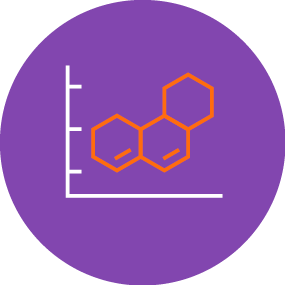 Data driven
We are passionate about science and driven by data
The MIVI leadership team brings decades of experience in medical device development commercialization, finance and regulation to the MIVI mission.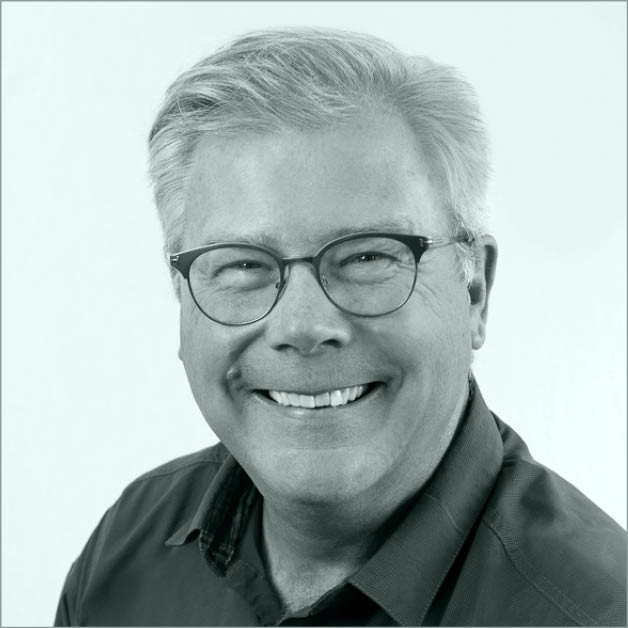 Bob Colloton
Chief Executive Officer and Board Member
Bob joined MIVI Neuroscience in 2018 as Chief Commercial Officer and was promoted to CEO in 2020. He is a proven leader in the medical device industry, bringing over 30 years of experience in a broad range of medical device companies from start-up organizations through publicly traded entities. Bob has extensive and applicable experience leading high-tech medical device organizations through product definition and invention, market approvals, market access, commercial launch and growth, organizational development, and strategic transactions including IPOs and M&A activities.
Throughout his career, Bob has demonstrated successful medical device corporate leadership. He was most recently Vice President of North America for Neuravi, which was acquired by Johnson and Johnson in 2017. Prior to that, Bob was Chief Commercial Officer for Revision Optics from 2010-2015, and from 2005-2010, he held the position of Vice President of Marketing and Sales for Micrus Endovascular (acquired by Johnson and Johnson). Bob has also held senior commercial positions for Scimed Life Systems, VNUS Medical, Transvascular, and Cardiometrics, along with additional roles at Ethicon/Johnson & Johnson and Microvasive/Boston Scientific.
Bob received a B.S. degree in Business from Miami University.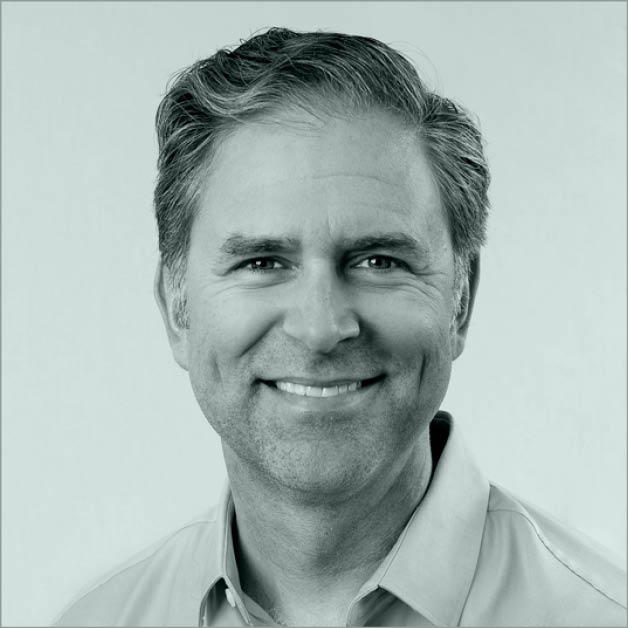 Tim Hauch
Chief Financial Officer
Tim has served as MIVI Neuroscience's Chief Financial Officer since June 2021. Previously, he held the role of CFO at Respicardia from April 2010 through May 2021. During his tenure with Respicardia, Tim completed several private equity and debt offerings to finance Respicardia's product development, European and US regulatory approvals, and commercialization efforts. Respicardia was sold to ZOLL Medical, an Asahi-Kasei company, in April 2021.
Prior to joining Respicardia, Tim was Vice President of Business Development with superDimension (acquired by Medtronic). Tim also spent 17 years with Medtronic plc, holding multiple senior roles with responsibilities for identifying key growth markets and defining acquisition targets, as well as leading cross-functional teams through acquisition, investment, license, divestiture and development transactions. Tim's breadth of experience encompasses both public and private M&A transactions as well as both sides of strategic investments.
Tim received a B.A. in Accounting and Finance from the University of Wisconsin-Oshkosh and earned an M.B.A. from the University of Chicago Booth School of Business. Tim also passed the CPA exam.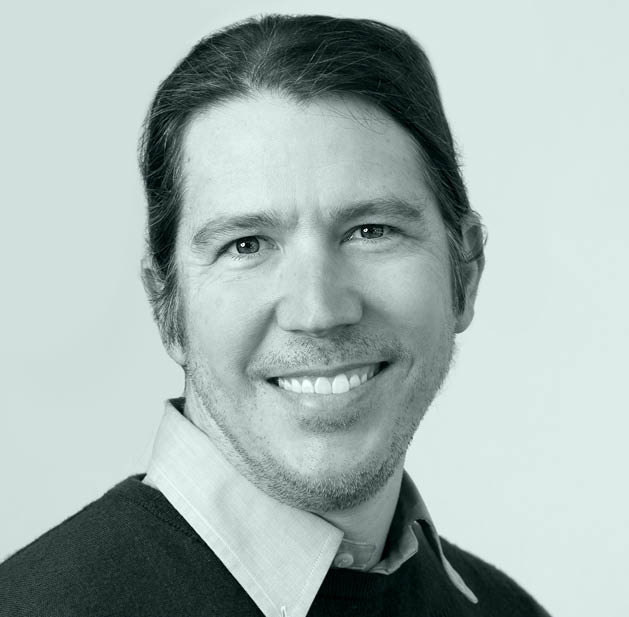 John Wainwright, Ph.D.
Vice President, Research and Development
John joined MIVI Neuroscience in August 2021 as Vice President, Research and Development. In this role, John leads the R&D team and participates in the development and execution of the Company's key strategic initiatives.
Prior to joining MIVI, John served as Director of Research, Development and Technology at Medtronic/Covidien Neurovascular, where he spent over 10 years in the development and management of multiple neurovascular devices and delivery systems. His experience prior to Medtronic included engineering and research roles in both industry and academia, including ViaDerm, the University of Pittsburgh, and Cordis.
John earned his B.S. in Chemical Engineering and M.E. in Biomedical Engineering from the University of Florida, Gainesville, and his Ph.D. in Bioengineering from the University of Pittsburgh. Over his career, John has published over 57 patents/applications and scientific publications.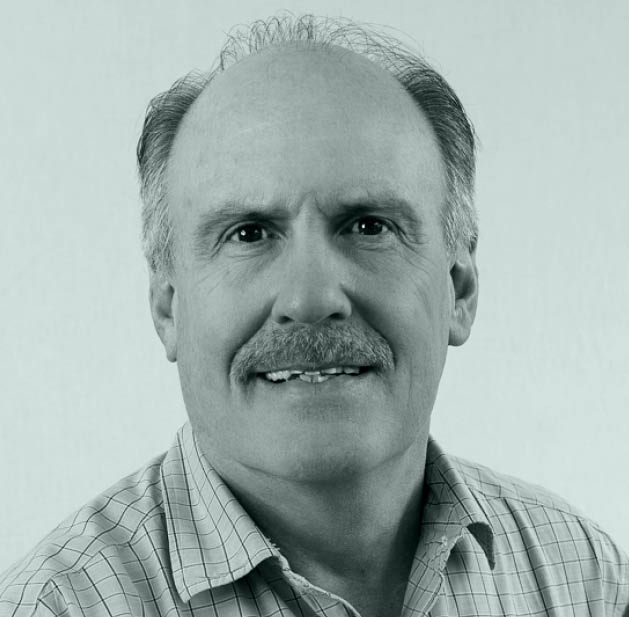 Mike Costello
Vice President, Operations
Since January 2021, Mike has served as Vice President, Operations at MIVI Neuroscience. He joined MIVI with over 30 years of experience in the medical device industry, focused on product/process development and operational performance excellence.
Prior to MIVI, Mike spent 10 years at Torax Medical as Director of Manufacturing Operations (acquired by Johnson & Johnson). Previously, Mike was employed at Atritech, Endocardial Solutions, and Boston Scientific/Scimed Life Systems. His positions involved progressive engineering and management responsibility, including serving as Director of Manufacturing and Director of Engineering, in which he was responsible for management of operations, quality assurance, and research and development.
Mike received a B.S. in Chemical Engineering and a B.S. in Mathematics from the University of Minnesota, followed later by master's-level studies in Statistics.
Heather Cronin
Vice President, Clinical and Regulatory
Heather joined MIVI Neuroscience as Vice President of Clinical in June 2022. Her depth of experience in medical device clinical affairs includes pursuing outcomes-based medicine, identifying innovative models to generate clinical evidence, and ensuring healthcare equitability to underserved populations. 
Most recently, Heather served as Senior Director of Clinical Research at Medtronic, where she led the strategy and execution of clinical trials across Peripheral Vascular therapies. Throughout her 19-year tenure at Medtronic, she held a variety of roles across the Cardiovascular portfolio within Clinical, Operations, Quality, and Sales. She has been responsible for building and growing a Field Clinical Organization, leading a value-based health care initiative for CABG patients, mapping out parts of the supply chain, and leading global field corrective actions. 
Heather earned an M.B.A. from Massachusetts Institute of Technology and a B.S. in Biomedical Engineering from Rensselaer Polytechnic Institute.
Waleed Brinjikji, M.D.
Medical Director
Dr. Waleed Brinjikji serves as Medical Director for MIVI Neuroscience. He is an internationally respected interventional neuroradiologist based in Rochester, MN. As Medical Director, Dr. Brinjikji provides MIVI with input and medical guidance across a wide spectrum of its activities, including original clinical research and studies, product design and development, and clinical and customer communications.
Most recently, Dr. Brinjikji served as Chief Medical Officer of Marblehead Medical, a Minnesota-based stroke company. He is extensively involved in stroke and neuroendovascular research, with more than 500 peer-reviewed papers and multiple industry and NIH grants, including a grant to research improving revascularization techniques in stroke.
Dr. Brinjikji received his training at top North American institutions including the University of Toronto and the Mayo Clinic School of Medicine.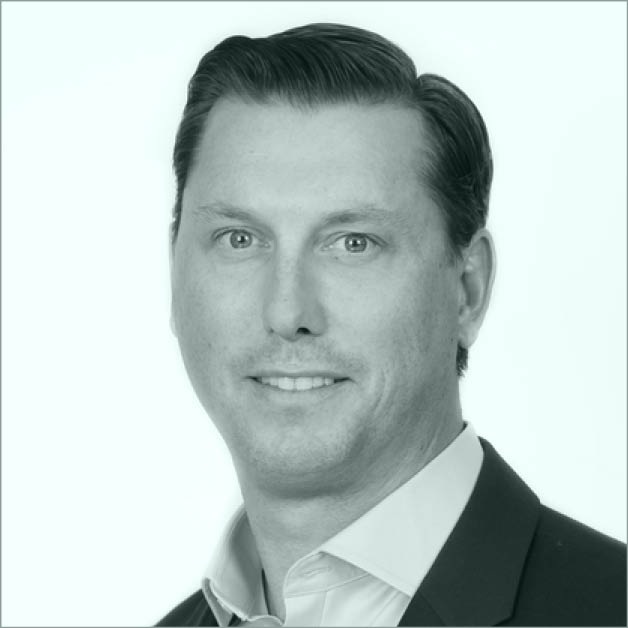 Taylor Whitman
Taylor Whitman is a Managing Director at Concord Health Partners, a healthcare-focused investment firm. He joined in 2018 and is responsible for originating, underwriting and monitoring portfolio investments. He serves on the board of Flexwise Health, Inc., MIVI Neuroscience, Inc., Post Acute Analytics, Medntion, Cylera and Pieces.
Previously, Taylor was a Partner at Three Ocean Partners, a New York-based merchant bank. He was responsible for day-to-day firm operations as well as sourcing and execution of middle-market transactions across the firm's direct investment and M&A platforms. Prior to Three Ocean Partners, Taylor was a senior banker at the cross-border focused boutique M&A advisory firm, BDA Partners. He led the firm's efforts in sourcing and executing advisory assignments in the Healthcare sector for a broad group of Corporate and Private Equity clients, while managing day-to-day operations of the New York office. Taylor began his career in finance as an Analyst at Citigroup Venture Capital Equity Partners (nka Court Square Capital Partners), a $2.5 billion multi-sector private equity firm.
Taylor has a B.A. in Marketing from the Carroll School of Management at Boston College.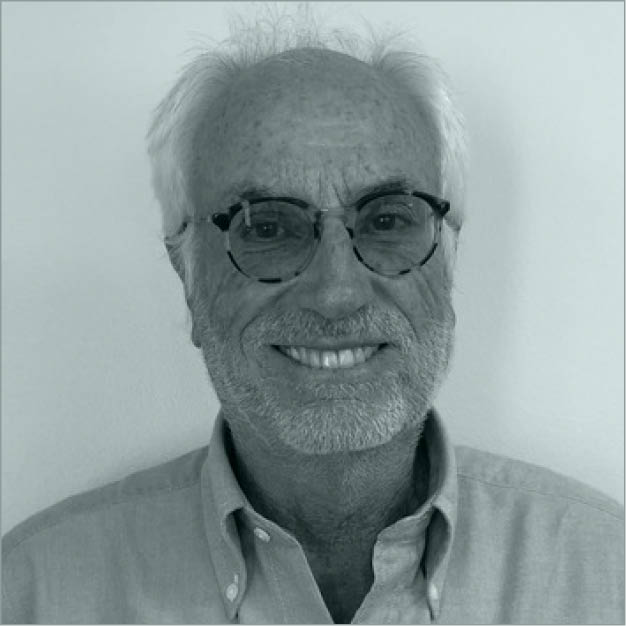 Chris Dewey
Chris Dewey has served as a Managing Director of Ceros Financial Services, Inc. since June 2019. He has over 40 years of financial services experience that started on the high-yield bond desk at Bear Stearns. In 2001, Chris co-founded Robotic Ventures LLC, the first fund of its kind exclusively dedicated to robotics and artificial intelligence. He has since gone on to achieve an impressive venture track record. Of note, Chris was a founding board member and angel investor in Mako Surgical (acquired by Stryker for $1.65bn) and founding board member and angel investor in Auris Surgical (acquired by Johnson & Johnson for $5.7bn).
From 2007 until 2011, Chris held the position of Vice Chairman of the Board at National Securities Corporation. From 1994 to 2007, he was Executive Vice President and Head of High-yield Sales at Jefferies & Company. Prior positions included Managing Partner at Scully Brothers & Foss/The Marion Group, L.P. and Partner and Institutional Sales Manager of high-yield corporate bonds at Bear Stearns. In 1965, Chris was a Founder and President of The Cannon Group Inc, a/k/a Cannon Films, the first independent film company to finance, produce and distribute motion pictures worldwide. Cannon became a public company in 1972 and was thereafter sold.
Chris holds an M.B.A. from The Wharton School of Business.
Bob Stern
Bob Stern currently serves as Vice Chairman of the Board at MIVI Neuroscience. During his career, Bob served as President and CEO of multiple companies, including his most recent position as President and CEO at Vascular Dynamics, Inc. from 2011-2017. In that role, Bob raised $33 million of venture funding.
From 2007 through 2010, Bob served as Micrus Endovascular's President and Chief Operating Officer. Bob's experience also includes senior leadership positions as President and CEO of Context Connect, Inc., a telecommunications company, and Vice President and CFO of InnerDyne, Inc., a medical device company. Over the past 30 years, Bob has served on multiple commercial Boards of Directors, including Neuravi (sold to JNJ), Reverse Medical (sold to MDT) and Flexible Stenting Solutions (sold to JNJ). In 2012, he joined the Board of the Tahoe Prosperity Center, a philanthropic organization developing the economic vitality of the Tahoe Basin. Bob served as Chairman of the organization in 2020 and continues to be a member of the Executive Committee.
Bob earned a B.S. in Business Administration and Management from the University of New Hampshire Peter T. Paul College of Business and Economics, followed by an M.B.A. from the University of New Mexico Anderson School of Management.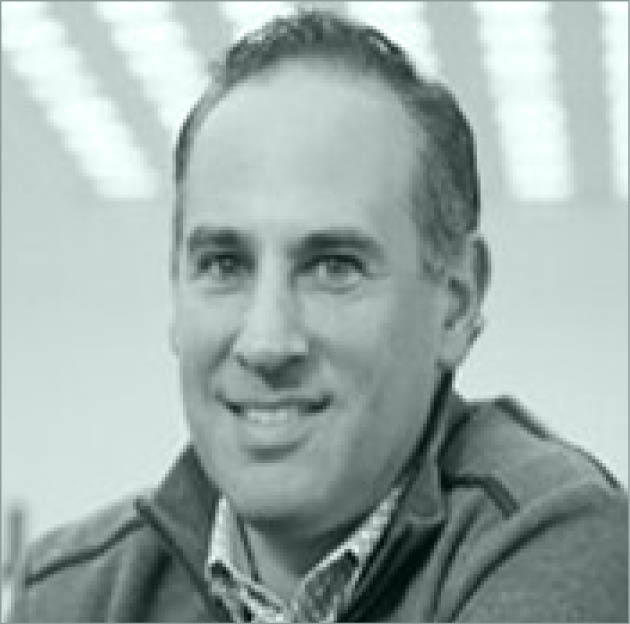 Craig Yeshion, M.D.
Craig Yeshion joined Perceptive Advisors in 2016. Prior to joining the firm, he was a Portfolio Manager for J. Goldman & Co., covering medical devices and diagnostics from 2012 through 2016. His previous positions included five years covering medical devices and biotechnology as a Senior Analyst for Accipiter Capital Management and six years as an analyst for Ursus Capital.
Craig received his M.D. with Honors from the Cornell University Medical College in 1995. He completed his Internal Medicine residency at New York Hospital Cornell Medical Center and was a physician in private practice from 1995-2000. He received a B.A. in Economics from the University of Pennsylvania.