DESIGNED TO Reduce DISTAL EMBOLI to Potentially Improve Patient Outcomes
Distal Embolization is associated with lower TICI scores and worse patient outcomes.1 DAISe™ may reduce this risk, potentially resulting in better patient outcomes.
1 Stroke. 2020;51:2872–2884. doi: 10.1161/STROKEAHA.120.028956
DAISeTM THROMBECTOMY SYSTEM*
Designed to augment clot retrieval and reduce distal embolization. Combined with an aspiration catheter, the DAISe Thrombectomy System has the potential to improve outcomes for ischemic stroke patients.
Provides a mechanical backstop to capture clot and increase aspiration success
Soft, expandable polymer fiber design conforms to vessel wall and shape
Potential to minimize secondary embolic events
*Investigational Use Only. Not currently for sale.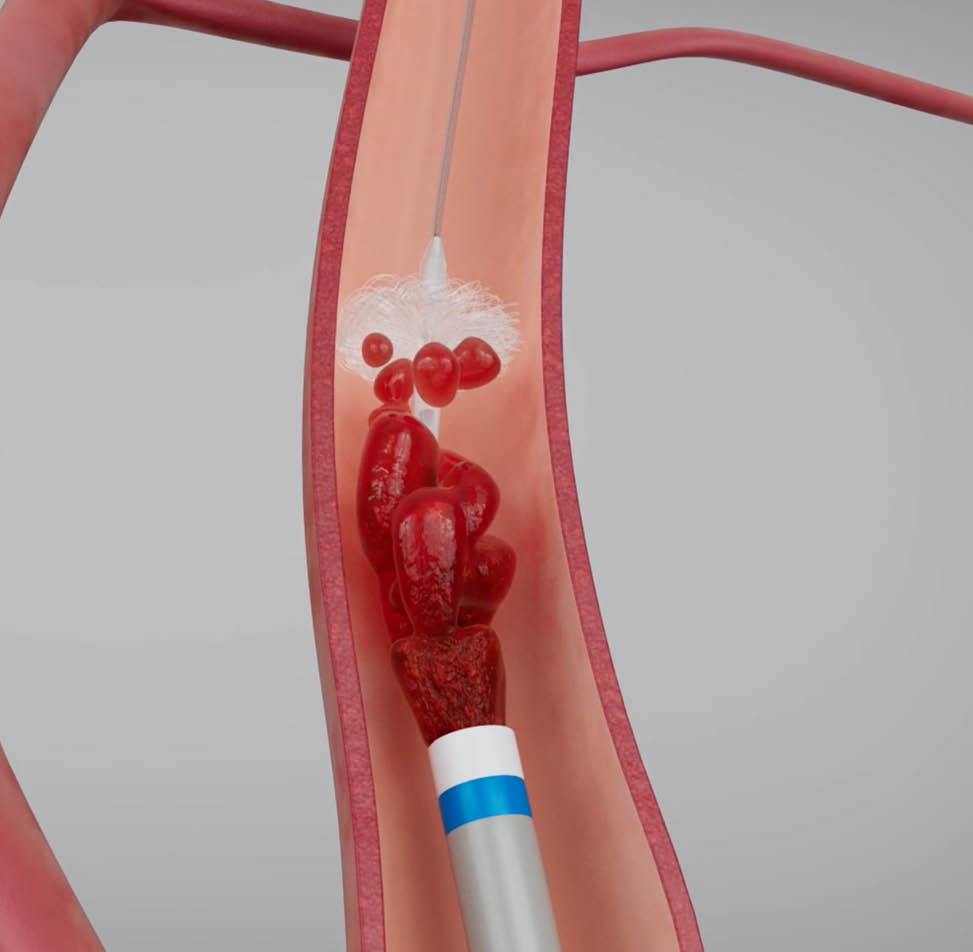 SEE HOW THE DAISeTM THROMBECTOMY SYSTEM WORKS